Designed & Made in France
DTF, the choice of designed & made in France by belief
Based in Saint-Etienne since 1951, DTF medical specializes in the design, manufacture and sale of top-quality, innovative medical devices.

DTF medical, for 70 years, has opted for French production (Saint-Etienne, Rhône-Alpes) certain in the knowledge that it has top-quality, responsive, efficient suppliers in close proximity to the site.
More than 86% of DTF's supplies are obtained from France and 55% from the Rhône-Alpes region. This provides an assurance of close proximity for its development, follow-up and control over industrial processes and environmental procedures.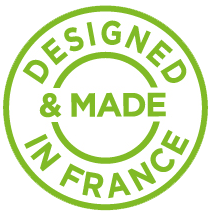 DTF medical also in video :